Björkö Vodka
- Unboxing experience
Mission
Create an unboxing experience for premium beverages by only using folded cardboard.
Problem:
Premium vodka is all about big and grandiose packaging with a lot of mixed materials. It makes them hard to recycle and to carry around.
Idéa:
We wanted to create an on-the-go experience with a twist. Easy to fold, easy recycle - and funny to look at.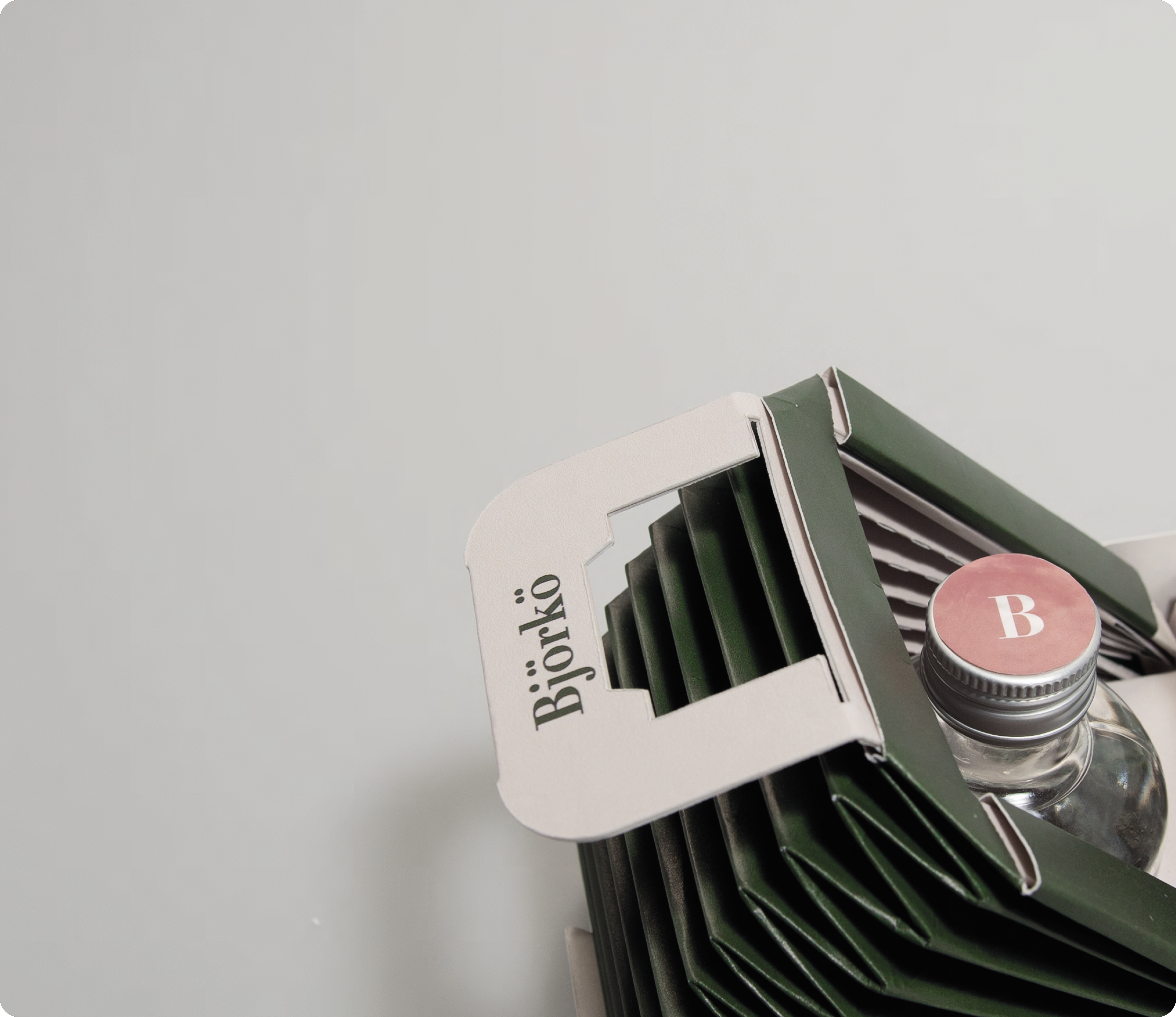 (2019)

School project,
Brobygrafiska

Team project

My role:
packaging design & art direction