We wanted to go against the norms of premium vodka packaging and create an on-the-go experience with a twist. Suitable to bring along to a nice dinner with friends or give away as a gift.​​​​​​​
Winner of category Creative Cartonboard Packaging Food & Drink in Pro Carton Young Designers Award 2018. School project at Brobygrafiska, group work with mission to create an unboxing experience through only using folded cardboard. My part includes construction strategy and graphic profile.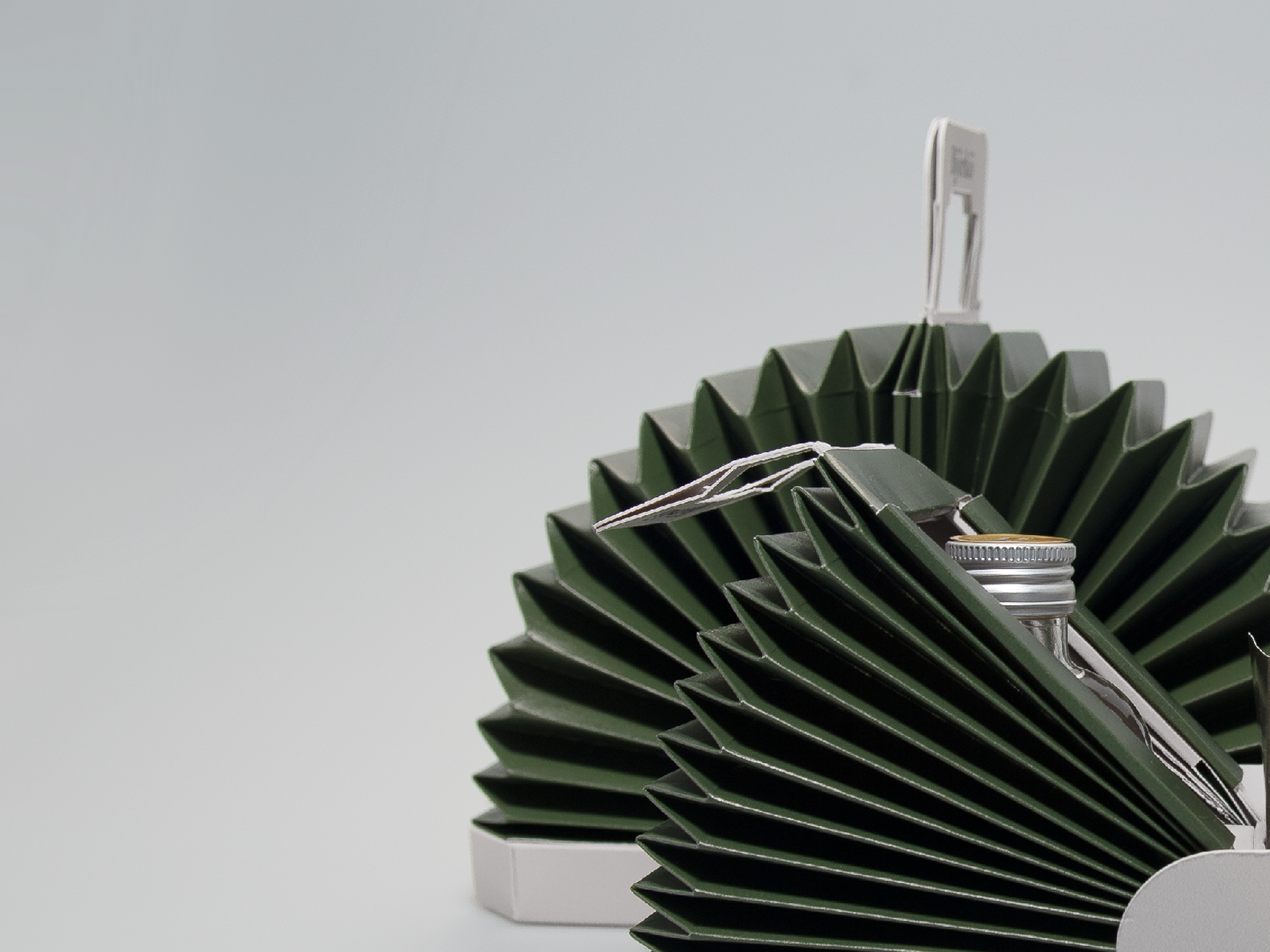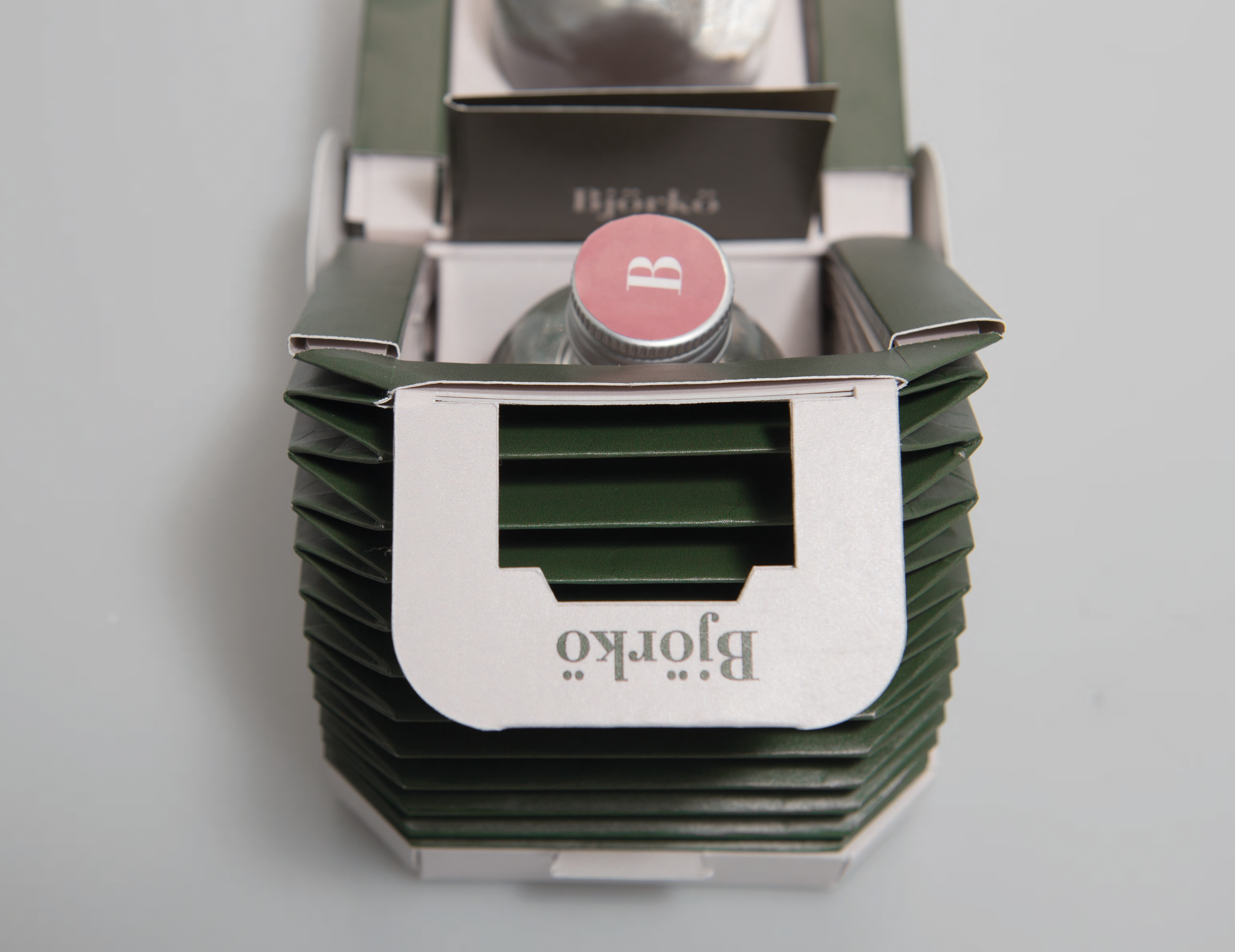 The Björkö Duo bag is made by 100% folding cardboard and re-usable friendly. Trough only serving 33cl in our bottles, we want to improve our costumers drinking behaviour and encouraging to drink less alcohol - but to enjoy the special moment when you do.